August 25th, 2018, 16:55 Posted By: wraggster

Hi all today im doing a normal non youtube article about the best 5 Beer kits ive homebrewed and im not talking about grain kits just ones that can be done by folks who have standard equipment.

So to do any Homebrew at all youll need a Fermentation Bucket and the other equipment like a Barrel and hydrometer etc





This kit has the bucket, the Barrel, Airlock, tubing and hydrometer

This can be brought Here

So once you have the equipment we can move on to the Top 5 Beer Kits available now.

In at Number 1 is

St Peters Honey Porter



An awesome Honey flavoured Porter that just gets better with age and is totally delicious, please make a plum porter kit



In at Number 2 is

BullDogs Evil Dog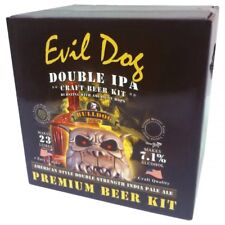 An excellent Double IPA that is a lot stronger the longer you leave it, beware you will get drunk.

In at Number 3 is

Brewferm Kwiek a Cherry Beer Kit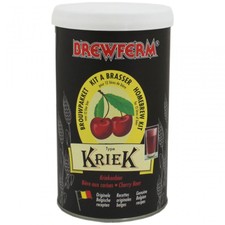 A truly fantastic Cherry beer thats very strong and full of fruit, my only downer is the kit brews a low amount.

In at Number 4 is

Bulldogs Easter Brew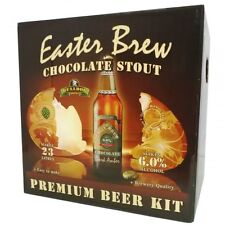 The chocolate in this stout is amazing, truly one of the best homebrew beers youll ever taste, i need to brew it again



In at Number 5

Simply Ginger Beer Kit




An amazing Ginger Beer kit that when brewed short delivers a strong Ginger Beer on a par with commercial Ginger Beers like Crabbies.

So there you have it, maybe a surprise or 2 on the list but ive brewed a lot over the years and these are my top 5 homebrew Beer Kits.


For more information and downloads, click here!

There are 0 comments - Join In and Discuss Here
Grab the latest Deals on Consoles, VideoGames and Mobile Phones and Tablets for IOS/Android from Ebay USA/ Ebay UK/Amazon UK/Amazon.com